A clear, fresh voice:  smooth jazz, seductive soul, sophisticated songwriting, deep emotions and pure pop perfection…that's the sound of Barbie Anaka, Northwest contemporary vocalist, songwriter, pianist, producer, and music educator.  A mix of eclectic influences; artists like: Nancy Wilson, Dianne Reeves, Sade and Prince; her style blends meaningful lyrics, solid grooves and catchy melodies.  Rave reviews at radio, television and print media say she's one to watch while her music climbs the national charts.  Carol Handley, respected radio personality says, "The long awaited new Barbie Anaka project sounds fantastic.  The title track, Speechless, is a favorite song on Smooth In Seattle.  Great production values and fits right into the Smooth Jazz vibe.  Nice to have a new vocalist to share with the format."    Seattle radio host Cedric James of KWJZ-FM, 98.9 "Smooth Jazz" states, "Barbie Anaka is a jazz vocalist well on her way to earning national recognition." Los Angeles' New Music Weekly magazine writes, "Were we ever impressed… this artist combines brains with beauty… and has excellent material that is very radio ready."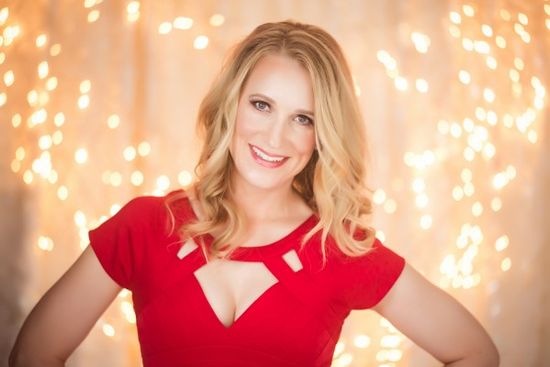 Barbie's third CD, "Speechless", was released on 1/6/13 to a sold out crowd at Seattle's Triple Door.  The single (the title track) is currently being played on over 60 radio stations nationwide and debuted on the smooth jazz radio charts at #35.  Speechless made an impact abroad, holding strong on the UK Soul Chart's (Top 30) at number 15 for over three months.  EQ Music Limited (a record label in Southeast Asia) licensed Speechless for release throughout Thailand, Singapore and Malaysia, and Barbie is signed to a music publishing deal with the prestigious Carlin Music in the UK.   
      Drawn to piano at age 5, Barbie taught herself to play and compose. She honed performance skills by studying piano, voice, dance, acting and modeling. Musical proficiency and tenacity paid off; a producer hired her as a back-up vocalist for recording sessions at age 15. Musicals, commercials and modeling work followed, then off to prestigious Cornish College of the Arts via a Merit scholarship, she earned a Bachelor of Fine Arts degree in Music (jazz voice). At 19, airplay of her jazz demo on KPLU-FM garnered the interest of well-respected industry veterans: bassist/composer John Clayton, Jr. (The Clayton Brothers, Natalie Cole, Diana Krall), hit songwriter/producer Jay King (of Club Nouveau/Timex Social Club fame), and jazz pianist Billy Wallace (Sarah Vaughan, Carmen McRea). They became mentors, guiding the promising vocalist through ins and outs of music and the music business.
      After college came session work, collaborations with songwriters, studio work, several demos, and gigs with R & B and top-40 bands. Barbie sat in at jazz jam sessions, then formed her own original group.  She played concerts, festivals, restaurants and coffeehouses, developing material for her debut original CD, In Love With a Memory.  A sold-out show celebrated the disc's release at world-renowned Dimitriou's Jazz Alley placing the artist in demand; granting a live television performance on FOX (channel 13) morning news, press recognition, and a busy performance schedule.  Weekendenvironments.com praised the recording,  "I like every song on this wonderful disc… I believe you will find there is not a single song you will want to skip," and New Age Retailer magazine said, "Anaka's voice is pure and fresh…. the musicians are excellent and the arrangements sing with originality and gentle passion."  The title track (In Love With a Memory) received Honorable Mention in the notorious Billboard Song Contest.  The lead track from the same CD, "Humanity", won a slot on the "Future Hits" CD, volume 13, released to radio stations nationwide.  "Humanity" was also selected by producer Steve Zuckerman as lead track on his double album for charity, "Hope: Love is the Answer", joining artists such as Christopher Cross on the project.  Barbie's songs have been played on Seattle FM radio stations:  KPLU, KWJZ, KBCS and KUBE.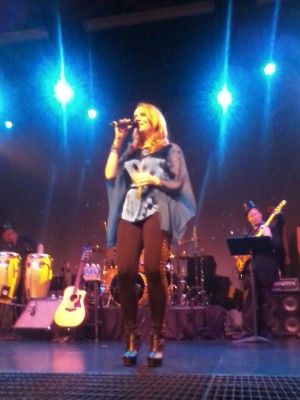 The follow-up to the first CD did not disappoint the growing audience enjoying Barbie's music. Ballads Through the Night, recorded with pianist David Loy, returned the singer to her jazz roots; showcasing a pristine, mature tone, a culmination of experience and dedication to her craft. Indie-Music.com writes, "This is moonlight over a quiet ocean.  A romantic dinner by candlelight.  Barbie Anaka is a more angelic Streisand with a sultry, resonant, rich voice that turns old-fashioned, classic jazz into living magic."  Indiemusicreview.com praised the vocalist, "One thing is certain – this girl can sing!  Her rich vocal tones shine with unwavering beauty as she carefully pushes out each syllable."  And weekendenvironments.com said, "You want sultry and seductive, powerful and inspiring, tender and romantic it is all here!"
Barbie Anaka and her group were featured as house band (for two years straight) at Seattle's only waterfront hotel - The Edgewater Hotel/67 Lounge, they've played Salty's on Alki, The Sea Sounds Concert Series, The Bite of Seattle, The Snoqualmie Casino,  Out-to-Lunch Concert Series, many festivals, clubs and private events.  She's shared the stage with members of The Dazz Band, Club Nouveau, The Max Roach band, The Motels, and opened for Big Brother and the Holding Company.  Though her performance schedule keeps her busy and traveling throughout the region, Barbie's produced several projects besides her own:  Paulina Alvarado – Mi Universo  (album - Latin based pop, Producer), Microsoft – Men in Black (one-off, Co-Producer), Jennifer Eriksen – The Star (single, Producer), Marina Jang – You are the Man (single, Producer), Nicole Rinne – Growing Up Christmas (album, Producer).  She continues working as a session vocalist and producer (clients like Westin Hotels and Microsoft), coaches new artists and teaches seminars about the Music Business.  She's a voting member of the Recording Academy (NARAS) and a member of the Washington State Music Teachers' Association.